Office Cleaning Services in New York & New Jersey
No matter what your business is, it's critical to keep your office looking spotless and professional.
At Excel Commercial Maintenance, we understand that your New York or New Jersey company requires extensive office cleaning services at an affordable rate. Find out how we can make your office space sparkle with our wide range of commercial cleaning services.
Learn More About Our Cleaning Services
When you hire a cleaning company, you need more than just a touch-up at the office. You need every part of your office or commercial property to look perfectly clean, from the building interior to the windows to the garden.
We offer thorough, detail-oriented cleaning, landscaping, and contracting services, including: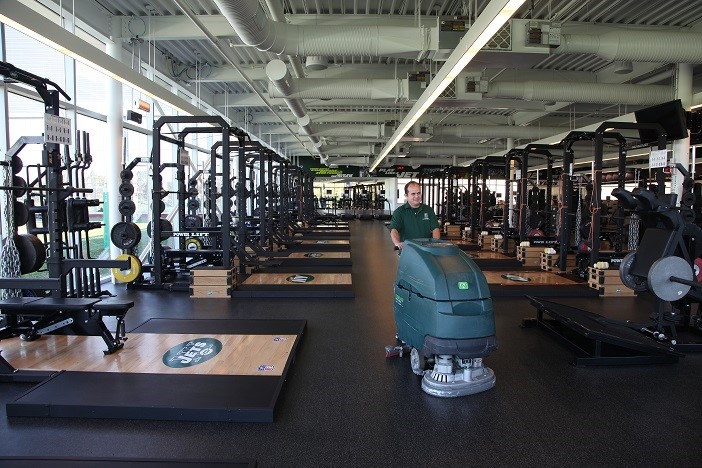 We understand each of our customers needs before establishing a custom cleaning program. Our janitorial training program, supervision and hands-on management team place customer care-abouts first.
Our employees are given the best tools possible to help them provide the best janitorial services for your needs.
• Dusting, vacuuming, sweeping, and mopping of floors and surfaces
• Restroom cleaning and disinfecting
• Provide restroom supplies
• Window washing and blind cleaning
• Elevator cleaning
• Escalator cleaning
If you have a question about specific cleaning or disinfecting, the Centers for Disease Control and Prevention may have your answer.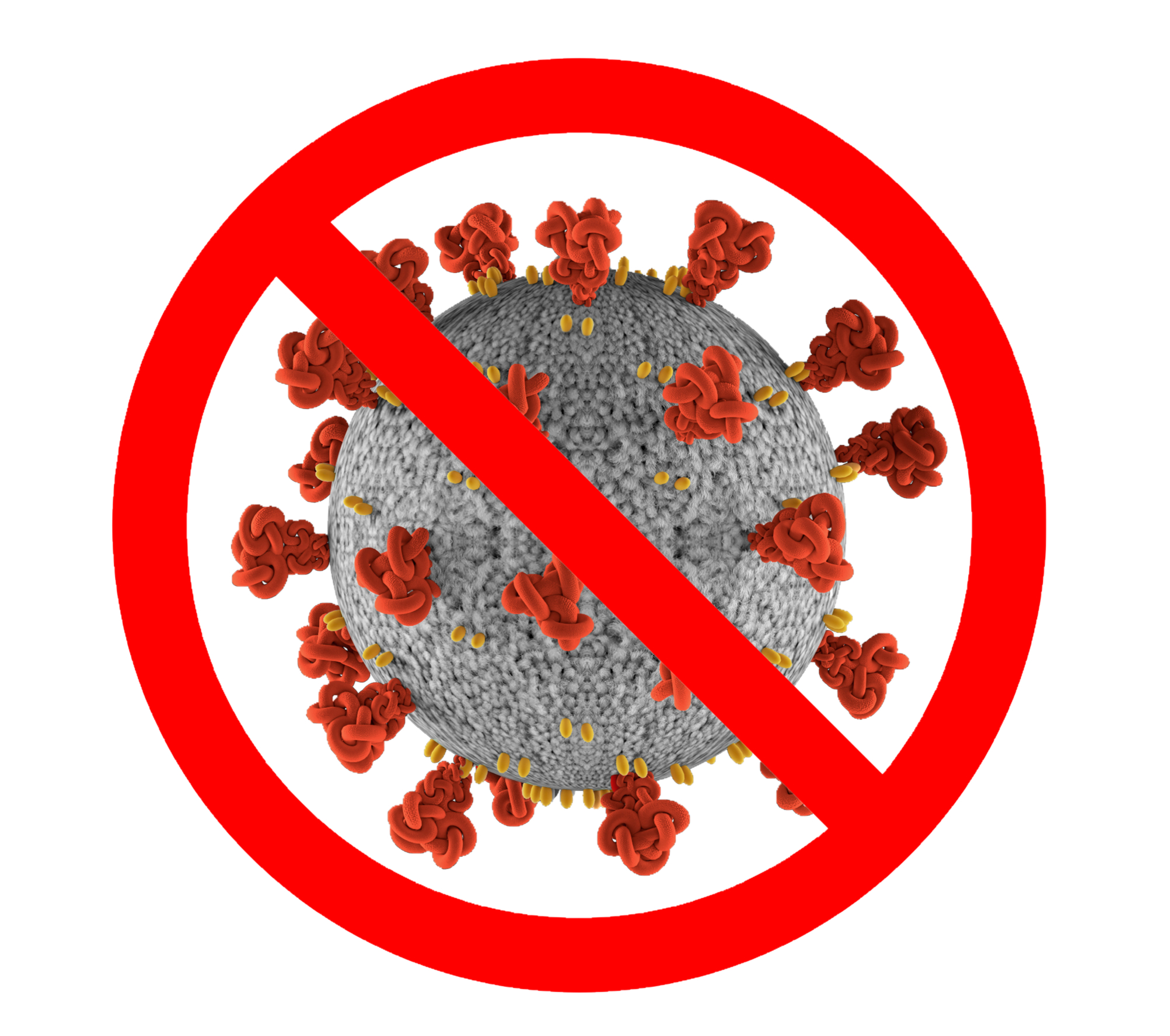 Excel Commercial Maintenance provides disinfecting services for infectious diseases.
Our sophisticated process requires the use of a broad spectrum, sanitizer, and multi-surface cleaner/disinfectant. This product is a sustainable and environmentally-responsible hydrogen peroxide disinfectant that has certifications from the EPA and FDA.
This is a fast and effective process carried out by Excel Commercial Maintenance employees who are trained and supervised to make sure the correct procedures are followed.
If you have a question about specific disinfecting, the Centers for Disease Control and Prevention may have your answer.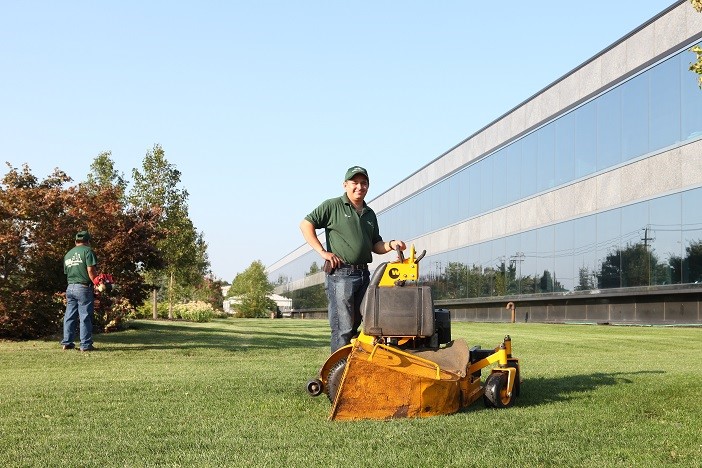 Enjoy Commercial Landscaping in New York and New Jersey
A beautiful landscape is a worthy investment. In addition to improving your property's value and physical appeal, good landscaping boosts employee productivity and morale. Additionally, a beautiful landscape attracts potential customers, filters dust and pollution from the air, and minimizes soil erosion. Better still, a good landscape improves your building's energy efficiency, saving you money on utilities every month.
At Excel Commercial Maintenance, we want you to see these benefits for yourself, so we offer reliable commercial landscaping to business owners throughout New York and New Jersey. With our team at your command, you can maintain a professional, yet beautiful, landscape without overwhelming your budget.
Experience the Benefits of Quality Landscaping
When you call on Excel Commercial Maintenance, you can expect quick turnaround times and minimal disruption to your schedule and to your staff. We have the crew, the tools, and the experience necessary to mow, trim, prune, and rake your landscape to perfection in record time.
Our most popular commercial landscaping services in include:
• Weekly lawn maintenance, including up keeping of flower beds
• Annual and Perennial plantings
• Spring and Fall clean-up
• Professional trimming and shearing of ornamental trees and shrubs
• Full turf management program: lawn fertilizer, pre and post emergent crabgrass control, fall power raking, fall core aeration, fall seeding, and granular shrub fertilization.
For additional details regarding our services, please talk to one of our representatives.
Don't Wait to Schedule Landscaping Services
The Excel team has served New York and New Jersey business owners since 1996. During this time, we've expanded our services to include both interior and exterior maintenance and cleaning. Consequently, you can come to us whenever you want to improve your office space, no matter if you want your trees trimmed or your carpets cleaned.
To schedule commercial landscaping for your work space, call our Melville, NY office at (631) 393-5078 or our Morristown, NJ office at (973) 668-1653. We'll discuss which services would best fit your needs and your budget, and we can combine our office cleaning, landscaping, or carpet care as you see fit.
If you have additional questions about our services or company, fill out our contact form, and we'll respond shortly.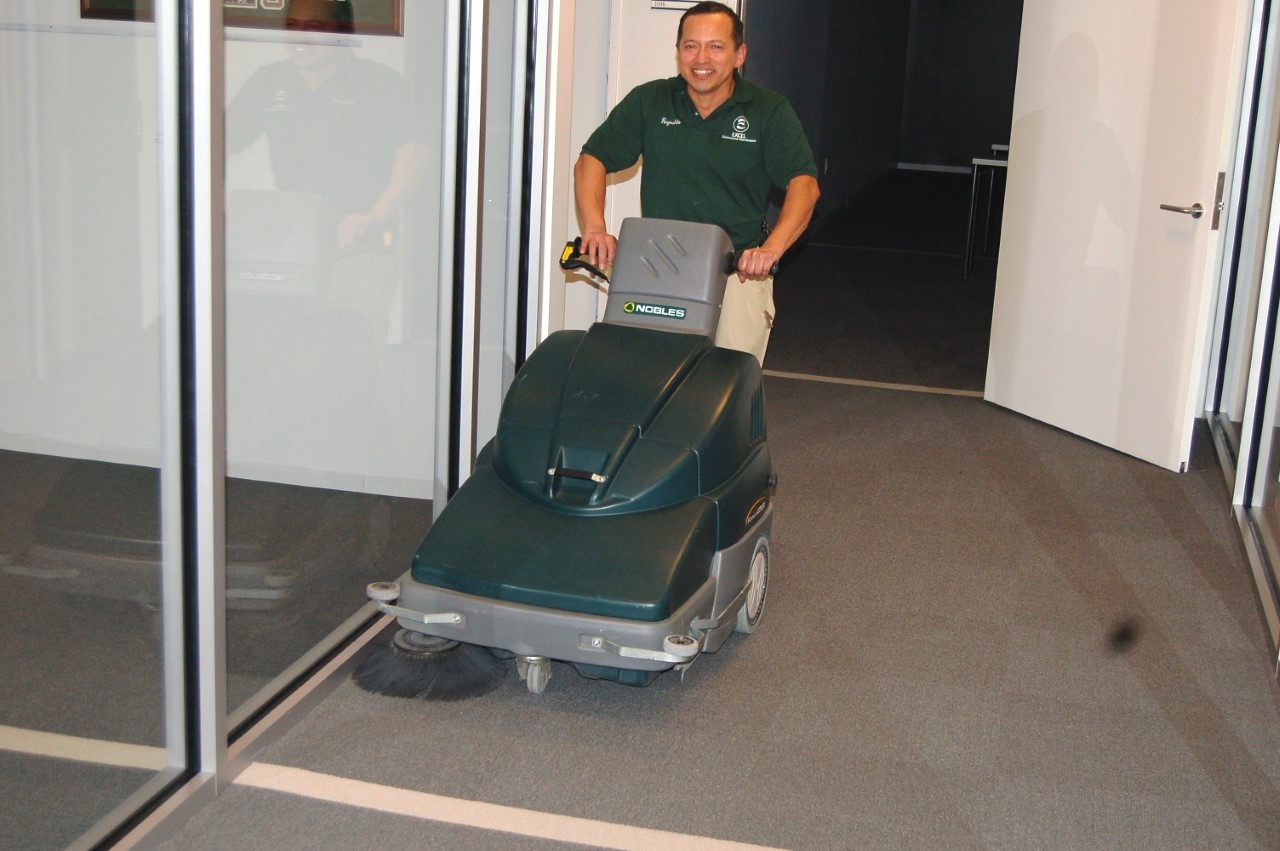 To extend the life of your carpet or flooring it is important that the surface is properly maintained. Excel will vacuum carpets, mop or polish tile and other flooring. Periodically carpets will need to be steam cleaned, or shampooed. Tile flooring should be cleaned, waxed or polished. Excel will expertly provide these services.
• Waxing VCT flooring
• Marble, terrazzo, vinyl tile, ceramic cleaning
• Rubber flooring refinishing
• Cement floor cleaning
• Computer room floor cleaning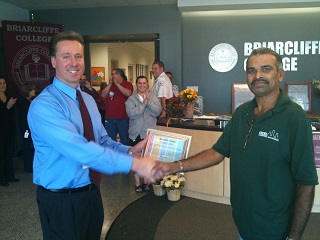 The personal attentiveness and professional uniformed appearance of a Day Porter/Matron on premises shows your commitment to provide a welcoming, high-caliber environment. Taking care of the little things during the day can boost employee morale and enhance your company's public image. Our Porters can be stationed at your facility or brought in on an as need basis. Some of the services we offer include:
• Service restrooms during the work day
• Restock paper supplies
• Monitor lobby maintenance
• Service as needed the kitchen, conference rooms, lounge areas, public spaces
• Provide light bulb replacement
• Monitor and remove trash and debris outside the building
• Clean sidewalks and monitor parking lot
• Available to clean spills and stains from a variety of surfaces
• Cleaning glass entry doors as needed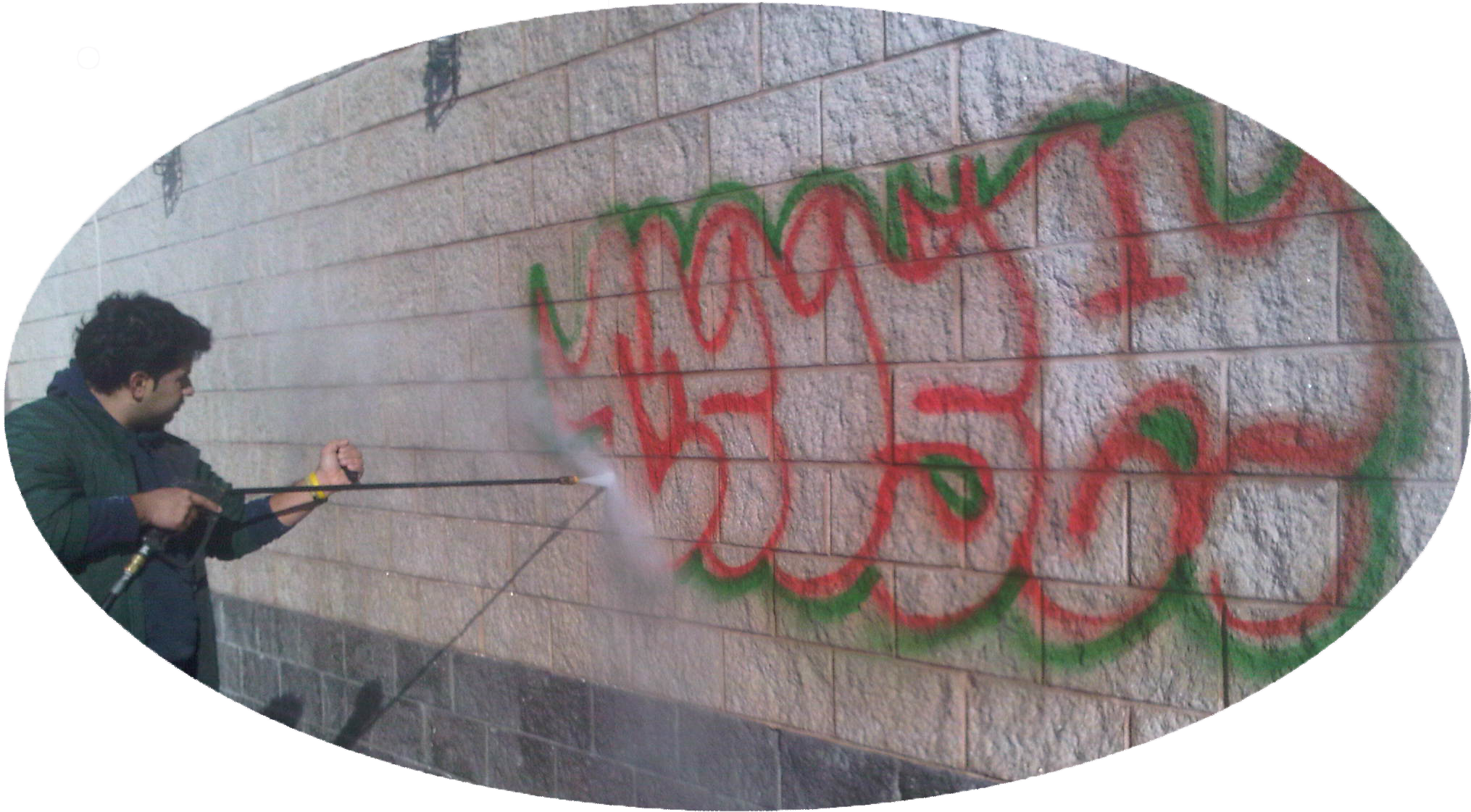 Excel provides painting, power washing, graffiti removal, parking lot cleaning and maintenance, landscaping, planting, tree trimming and removal, EIFS and stucco repair.
Excel's Exterior Maintenance Program will keep the exterior of your building looking as pristine as the interior. We offer all of the necessary services to maintain repair or restore the exterior and interior of your building. Remember the outside of your building is just as important as the inside. It is the first thing your customers and clients will see and gives them the first impression of your company. Make sure it looks as good as the inside of your building.
• Painting and Spackling
• Light bulb and ballast replacement
• EFIS, Stucco repair and painting
• Event set up and clean up
• Construction clean up
• Temporary labor for designated tasks
• Office Build Outs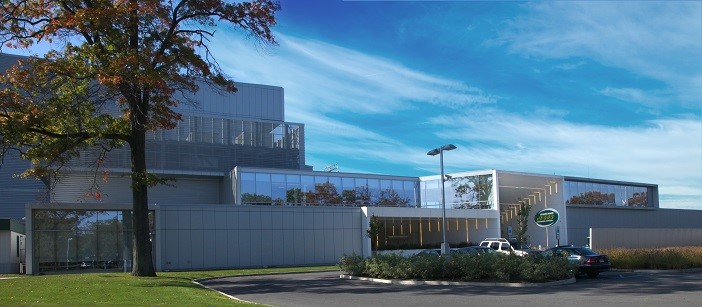 Excel delivers fast, friendly, reliable service. Your windows and/or blinds will be cleaned with the least amount of disruption to your facility and tenants. Our employees are uniformed and trained in accordance with industry standards. You can depend on the entire company to deliver excellent service today and every day.
• Mineral deposits removed
• Building façade and wall panels cleaned
• Window frame and metal restoration
• Anodized aluminum cleaned
• Stainless steel cleaned
• Painted aluminum cleaned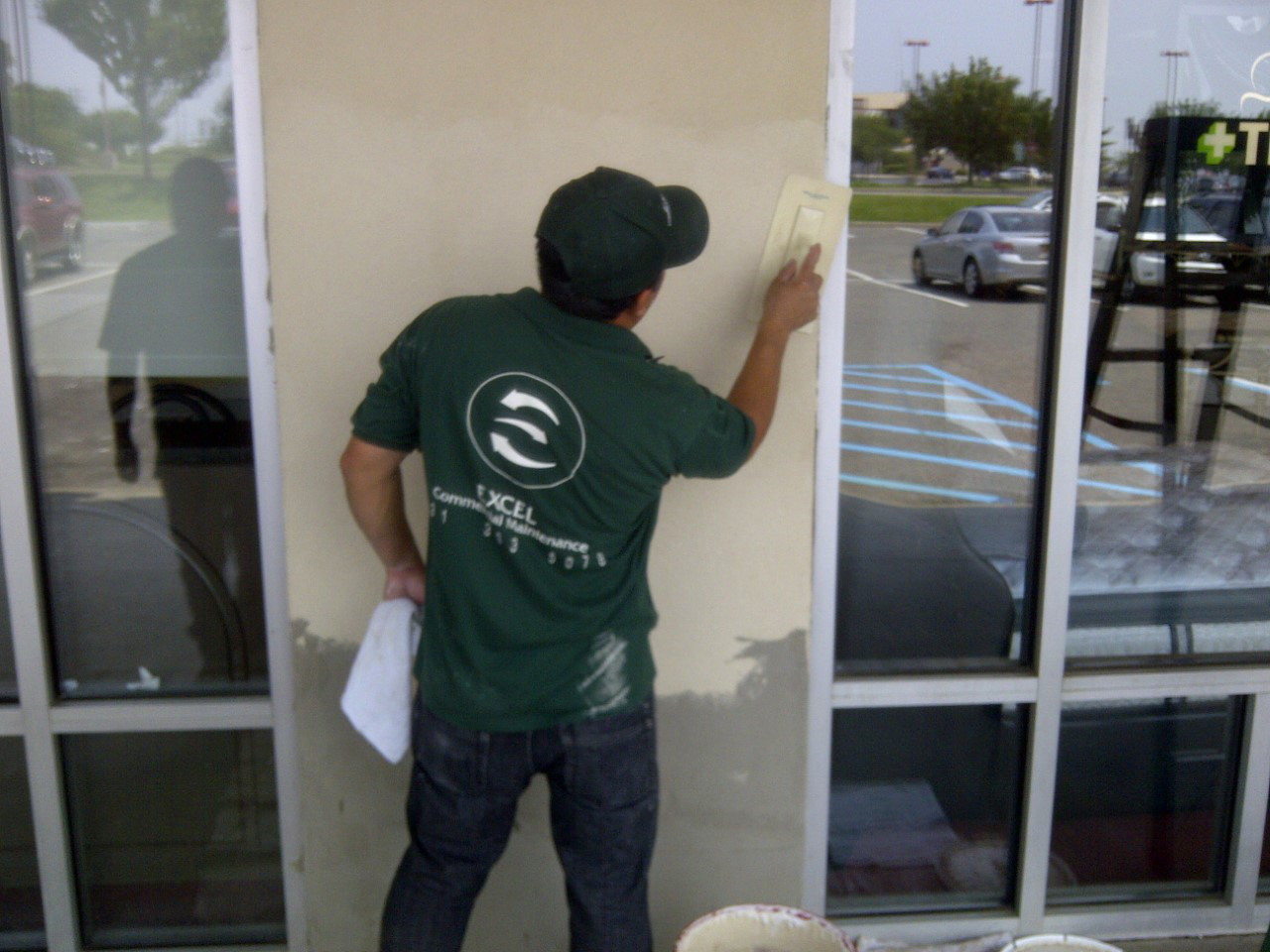 Instant Response.
Our professionals are always available to talk to you wherever they are.
They offer free estimates for your job and answers to any of your questions.
Professional Quality Service
All professionals listed are committed to our quality guidelines ensuring that you get the quality service you deserve.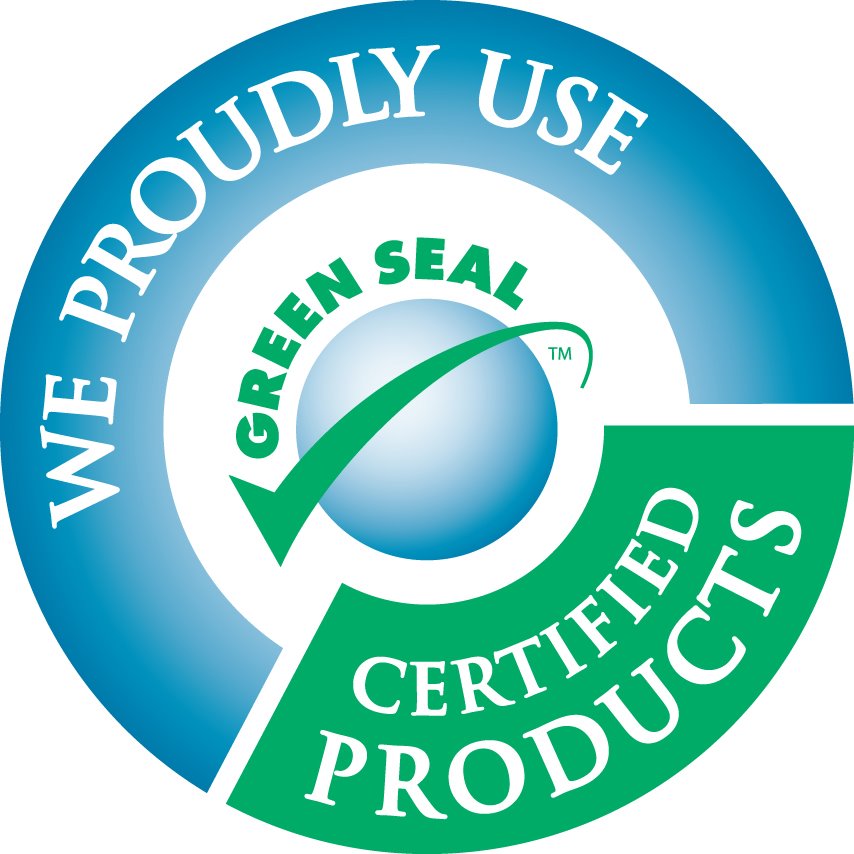 Cleaning to protect health without harming the environment.
Green cleaning is one of the easiest and fastest ways for building managers to make their facilities healthier and safer for employees, not to mention their contribution to the overall environment.
Recent studies have shown that sustainable buildings, or buildings that go green, have measurable financial gains due to employee health, productivity, and retention as well as lower operating costs and certain government incentives.
Developing and implementing a Green Cleaning Program does not have to be expensive or overwhelming. There are hundreds of manufacturers who offer certified green cleaning chemicals that work well and are cost-competitive compared to traditional products.
U.S. Green Building Council
Green Building Initiative
United States EPA
Green Seal
ISSA
Choose from our selection of services and schedule your commercial cleaning today.
Contact Us Today for More Information
To discover comprehensive commercial cleaning services, contact Excel Commercial Maintenance today. With two offices located in Northern New Jersey and Long Island, respectively, we proudly serve New York, New Jersey, and the Tristate area.
To reach our New Jersey office, call us at (973) 668-1653. For our Long Island office, call us at (631) 393-5078.